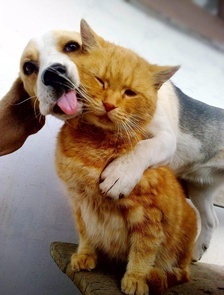 HOPKINS COUNTY HUMANE SOCIETY
Ensuring the humane and compassionate treatment of all animals offers the following services:
Emergency after hours on call for any sick, injured, or biting stray animals
Pick up stray dogs any where in Hopkins County
Take in any animal at the shelter owned or stray
Offer low income spay/neuter program
Investigate cruelty to animals
Adoptions
Traps for catching wild animals
Adoption Fees:
Dogs and puppies: $80.00 | Cats and kittens: $60.00
Reclaim Fees: $20
*Owners must show proof of rabies vaccine.
If the animal does not have a current rabies vaccination the fee is $20.00 and that fee will be added to reclaim fee. The owner will be issued a rabies voucher to take to the vet clinic. The reclaim fee doubles each time we have the animal.
Other Services / Information
We do not pick up the following: Owned animals | Dead animals | Cats
We will accept owned or dead animals, and cats, but they MUST be delivered to the Shelter.
Hopkins County Humane Society:
2210 Laffoon Trail, Madisonville KY 42431
Phone (270) 821-8965
Animal Control Facility / Pick-up or Drop off 319 Dulin Street Phone (270) 825-0644
Shelter Hours: (Monday, Friday, and Saturday from 9am until 5pm | Other days By Appointment.)

Humane Society‎-Click for map or directions